World Gin Day is a global celebration of all things gin, aiming to bring gin lovers together to enjoy the gins of the world.
Whether you're celebrating at your local distillery or settling in with a G&T at home, you might be interested to find out that gin has seen substantial, consistent growth in both value and volume over the past few years.
Let's take a closer look at how the Gin landscape is changing and what distillers and liquor retailers can do to make the most of it.
The Numbers
Not only is Gin growing in value and volume, but the total number of SKU's is also increasing. The individual Gin SKU's managed by us here at OnTap Data grew by 40% in 2020 when compared with 2019. Now, it is currently tracking at 89% growth this year versus the same time last year.
On top of that, Gin Glass Spirits grew by 39% value and 2% in Total Spirits Category share in 2020, whereas Gin RTD grew by 103% in value and 0.2% category share. This comes off long term sustained year on year growth for Gin in both the Spirits and RTD categories. And it doesn't look like it will slow down any time soon.
But what does this all of this mean for trends in the gin arena?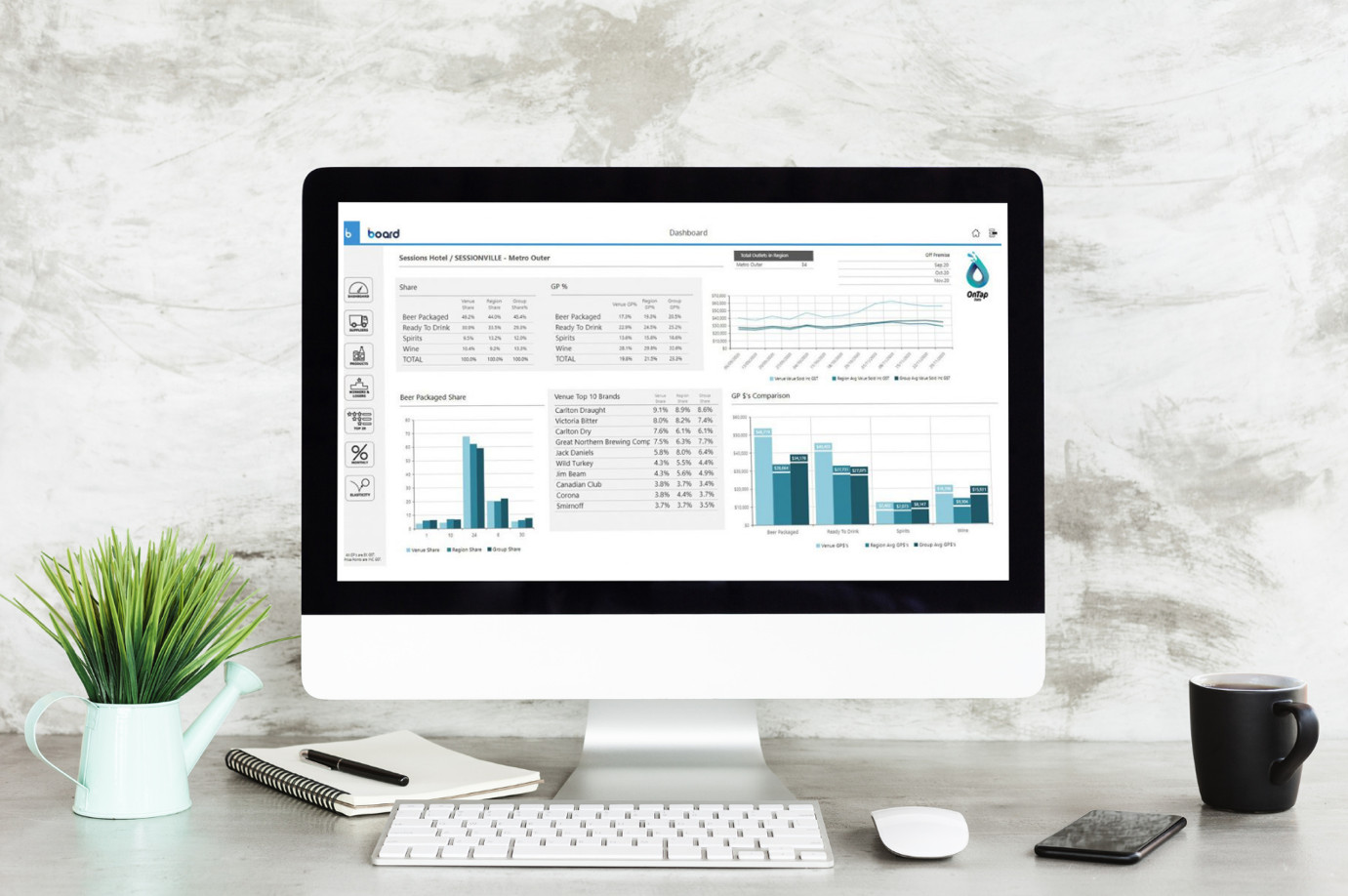 The Trends
The rapid growth in Gin is mostly driven by the proliferation of Craft Gin distilleries, tying into the overall trend of premiumisation in the liquor industry. Not only are consumers more willing to try products from new distilleries, they are becoming increasingly interested in developing knowledge around Gin in general to further enhance their consumption experience.
This premiumisation trend is especially prevalent Off Premise (in line with market trends), with higher value Craft gins increasing 4% in Total Glass Spirits category share over the last 12 months.
This is great news for craft distilleries, with demand for original flavours crafted from local ingredients a prominent aspect of this trend. The only requirement for liquor to be considered gin is that it needs to contain more juniper than anything else and have more than 37.5% alcohol, so there are an abundance of opportunities for Australian distillers to use unique local ingredients to craft premium, exclusive gins that have global appeal.
OnTap Data & Gin
Here at OnTap Data, we manage the data of a large number of different Gin suppliers which have amazingly had a sales value increase of more than 115% from 2018.
For our Gin suppliers, we provide access to up-to-date data on a weekly basis, allowing them to identify trends and sales opportunities almost immediately, and manage their customers and products with a high level of efficiency. This helps them better capitalise on these trends, solidifying their position in a rapidly crowding market.
Want to see how we can help manage your data? Request a demo or get in touch with the team.